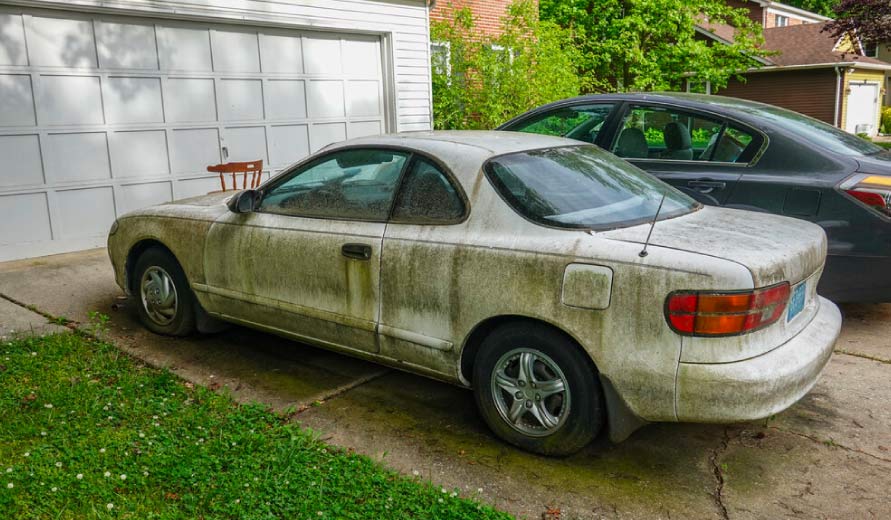 We assist individuals just like you in quickly selling your junk car. We've been doing it for many years. You own an automobile that won't be used again, at least not for you. It has hail damage, was involved in an accident, or is no longer mechanically sound.
You'll probably just sell your junk car if the repair fees are too high. So how much do cars cost to scrap? If you've ever wondered, "How much can I get to sell my junk car?" you are surely aware that the answer isn't always simple to come across.
It might be difficult to determine your junk car's actual value, mainly because there is no set way of pricing.
What Can You Receive for Selling Your Junk Car?
How much do you receive for scrapping a car, then? Prices for junk cars can vary widely since they depend on a number of variables.
Age of your automobile: If you're looking to sell a newer model car to a junkyard, they might be ready to pay extra. There's a chance that your car won't only end up as scrap metal but will be fixed and sold again as a working automobile. Also, if your car is more recent, you might earn more for it.
Your car's state: A damaged, broken, or salvaged vehicle that hasn't undergone any repairs has little value besides its metal. Yet, you can demand a slightly higher price if it's in excellent enough form to justify a repair if the pieces are in good working order.
Your car's make and model: Even at the price of a scrap automobile, some specialist makes and models are worth more. It is only true if the junkyard is specifically hunting for your model, though.
The market price of scrap metal is: The majority of scrap automobile prices are determined by the fluctuating price of scrap metal. This is especially true if your car is in poor condition. Just the asking fee for your car, depending on its weight and the selling rate for scrap metal, will be paid. As a result, if your cash-for-car value is calculated Demand for recycled components: You can earn more money for your car if it is a popular model with junk car buyers looking for used or recycled parts. That actually only applies if your car is still able to be driven. Otherwise, selling it for recycled parts is not likely to be successful.
What Do Junkyards Provide for Vehicles?
Because cars are so varied from one another, a junkyard may offer you money for your car. However, don't assume you'll be writing a check right now. Your car needs to be very unique to be worth scrap.
What Would Junk Car Buyers Provide Me for My Car?
A quick calculation might help you gain a very basic sense of your trash car's genuine market value. Use FREE online car valuation in fair condition to find out what your automobile is worth. Now subtract 20 to 40% from that total.
When deciding the proportion to utilize, be truthful with yourself about the state of your car. That's a ballpark estimate of the genuine value of your trash car.
Consider it this way. Take 25% off the fair condition price of your 2006 Ford F150 with 200,000 miles if it's actually garbage and is listed in fair condition. You should anticipate an offer, at most.
Other Expenses You May Anticipate!
There are expenses involved in selling your car as well. Are you unsure of the cost to discard a car? Mostly, it depends on the location. It's usually up to you to make the arrangements or it will be deducted from the value you are paid, but you will have to pay to have your junk automobile transported to the junkyard.
Your distance from the junkyard has an impact on the towing fee. The fact that many scrap yards demand that your car be prepared is another factor. It entails emptying the gasoline tank, disconnecting the battery, and draining the fluids. The value you'll receive may be reduced if you have to pay someone to perform the preparation for you.
The Most Money Paid for Junk Vehicles!
Naturally, you'll want to sell your crashed car for as much money as you can. Make inquiries at nearby junkyards to get a sense of what to anticipate. You'll be comparing the price per ton because, for the most part, it depends on how much your automobile weighs. Remember to deduct your prospective expenses from the estimate.
Alternatively, you can use Crazy Car Corner to sell your car quickly and for a fair amount. There are no hidden fees and you can receive an online quotation in about 30 minutes. The amount on the check will match the quote you receive.
You receive quick payment after accepting your guaranteed offer. Without charging you anything, your automobile gets picked up from wherever it is. Crazy Car Corner offers the best pay for trash cars and is quick, simple, free, and straightforward. Hence, obtain a quick offer for your car online right now.
FAQs:
Who Buy Junk Cars Without Titles?
Most junkyards won't accept vehicles without registration or titles. There are ways to get around this problem (such as a Bill of Sale), but in most cases, you'll need a replacement title before they'll take your junk car.
How Do I Choose When to Sell My Junk Car?
When maintenance and repair expenditures exceed the value of the vehicle itself, it's time to scrap the automobile and move on. The value of cars decreases as they get older and experience more damage.
It may be time to retire your car permanently if the expenditures of keeping it on the road exceed its price on a monthly basis.
Tags
Sell Your Car
Sell Your Junk Car
junk car buyers
junk car buyers near me
Car Valuation