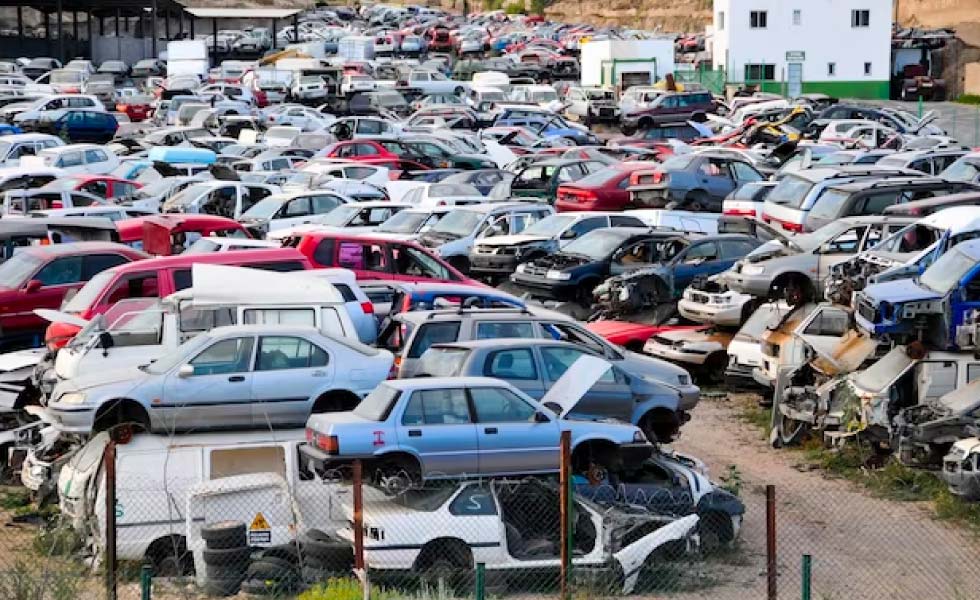 It is well known that your vehicle's virtual age may decline over time. When trying to sell your scrap car, the majority of buyers will view it as a piece of garbage with an unjust price, leading you to believe there are no other options. If you find yourself in this situation, you must take your time selecting a trustworthy organization so as to avoid being duped by dishonest ones.
You should absolutely search for CrazyCarCorner.com since they are the top scrap car buyers in Dubai and offer the highest cash payouts. The scrapping bonus may be alluring, particularly when trading in an old diesel for a clean vehicle, but it is frequently preferable to sell and have your car valued by a specialist before scrapping it. The cost of towing or the removal of wreckage for a non-running car may be added to the cost of scrapping, which is not necessarily a cost-saving strategy. You must estimate your car to determine its accurate car rating in order to gain money from it even if it is worn out.
With Us, selling Your Scrap Car is Simple and Fair!
Any scrap car in Dubai, in any condition, year, or model, is welcome at CrazyCarCorner. You can sell your scrap car to us even if it's in poor condition, beyond damaged, repaired, or even no longer works because we are one of the best scrap car buyers. Simply contact us and we guarantee that you'll get the greatest price for it.
An alternative to getting rid of a car is selling it to a junkyard. However, the junkyard pays very little. With CrazyCarCorner.com, we buy back your unwanted vehicle at a fair quick price, so there is a beneficial option. We will complete your valuation and inspection quickly and at no cost to you.
Selling your scrap car with us takes just 3 simple steps:
Use our finest car value calculator to receive a quick estimate for your scrap automobile.
Plan a time to come in and have your car checked; if not, a member of our customer care team will come to you. We give our customers a lot of thought.
Get fast cash for your automobile, and while you sip coffee, let us deal with the paperwork.
That's all there is to it! All you need to do is make an appointment right away to get your scrap car valued. You save time because our customer care team is there to assist you.
What is the Best Time to Sell a Scrap Car?
Sometimes it's crystal clear when it's time to start looking at the many ways to sell my scrap car in Dubai. Additionally, it's not always obvious. When do you genuinely realize it's time to scrap your car? And how exactly do you go about achieving it?
When it's evident that your car needs to be scrapped:
If the engine is no longer working after a serious collision that renders the vehicle unsafe and hence unfit for usage. If the vehicle is in poor condition and begins to corrode then we can all agree that it's time to sell my car for scrap in these circumstances!
However, there are occasionally more complicated circumstances where you're not entirely certain if you're making the appropriate choice. Furthermore, you could find it rather unpleasant to even consider contacting the scrap car buyers in Dubai.
Common Problems that Could Reduce the Value of Your Scrap Car!
You can get rid of a scrap car by selling it to a junkyard, but you won't make much money and you'll need to be organized. We pay a hefty sum to buy your model back in order to keep things simple. It's easy: get a free online car evaluation right now.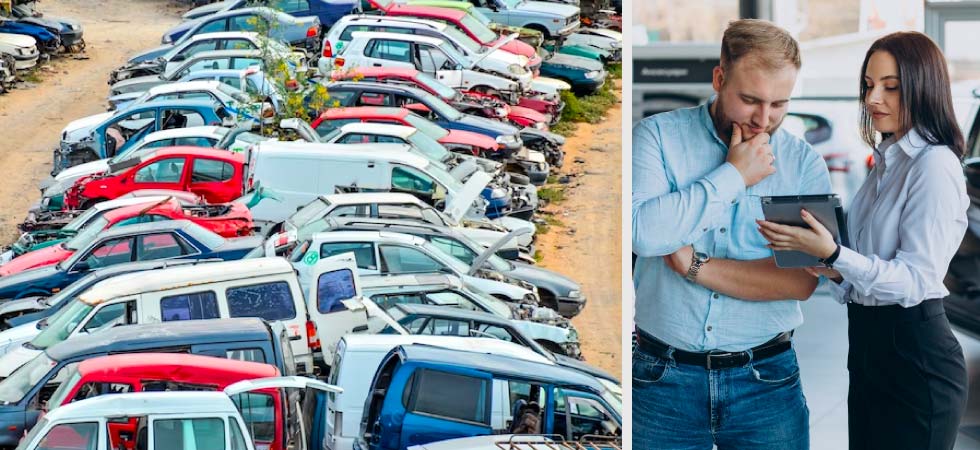 While it may appear that you should put off selling your scrap car, the longer you wait, the less value the piece will be worth. This is due to a number of factors.
The procedure and what will happen when your car is no longer in use are as follows:
When the car isn't in use, the rust will spread throughout the body more swiftly. Additionally, the rubber components inside the car door become more brittle and useless over time.
The likelihood of rusting will rise if you leave your car outside in the elements. The car seats will probably break, the color of the car will change in the sun, and it could be worse if you leave it outside in the rain or the cold.
It is unnecessary to emphasize that car tires will no longer be useful. So, if you still intend to sell your scrap car despite the fact that it has been sitting idle for a long, make an appointment right away. All of our customers receive a fair value from us for their scrap cars.
Be careful when selecting scrap auto buyers in Dubai.
If your car is beyond repair, bear in mind that most car dealers and scrap car buyers want to reduce the value of your scrap car below what it is worth. Many people will give you a nice price over the phone or using their car value calculator, but once they've had it inspected, they start to turn around and play you like a fool, saying your car is total rubbish and will only be worth a fraction of what they first promised.
Thankfully, we are here! Save time and schedule your appointment right now; we'll call you. We guarantee to try our best to maximize the price that we can offer you because we are among the finest car buyers in Dubai. You can be sure that you will receive the greatest anticipated price for your scrap car as well as immediate cash.
Searching for a trustworthy and experienced scrap vehicle buyer in Dubai? Stop waiting. Call CrazyCarCorner.com at +971558829990 right now.
Tags
scrap car
sell your scrap car
scrap car buyers
sell a scrap car in Dubai
scrap car valuation