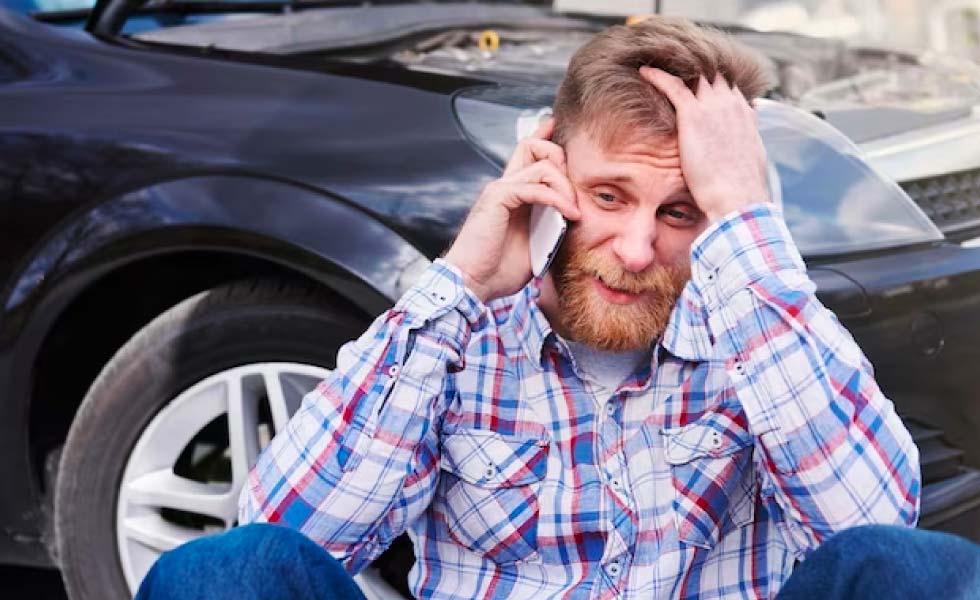 The licensing, registration procedures, and RTA/TASJEEL/ADNOC failed cars in the UAE make it simpler for car owners to own an automobile. Services like Tasjeel are regarded as a one-stop shop where owners of vehicles may get access to a variety of services such as vehicle registration, testing, driving licenses, and more.
We have included all the pertinent details, including time, location, costs, and more, about RTA Tasjeel services in this guide.
What are RTA/TASJEEL/ ADNOC Failed Cars?
Tajseel has won numerous RTA awards for its significant contribution as one of Dubai's oldest and most reputable car testing and registration businesses. RTA collaborated with the Dubai Police to launch Tasjeel in 1999. Being a member of the ENOC group, they operate RTA-certified Testing Centers and mobile testing units in a number of emirates, including Dubai, Ras Al Khaimah, Sharjah, and the Northern Emirates.
Here, motorists may find a variety of services, including mobile vehicle testing for their Fleet customers, pick-up and drop-off service, vehicle testing, and registration renewal. Offering 24/7 testing and registration services are a few of Tasjeel's RTA-certified testing centers. Federal standards govern the operation of these RTA-certified vehicle testing facilities, so locals can easily register and test their vehicles at any Tasjeel Center.
Tasjeel Vehicle Testing Centres' Services!
Both Tasjeel Sharjah and Tasjeel Dubai offer a wide range of services. To make things easy for locals, Tasjeel Dubai and Tasjeel Sharjah both offer a variety of automobile testing and registration services. Continue reading to learn more about ENOC Tasjeel services:
Registration and Renewal of Vehicles!
Tasjeel and its centers offer a variety of RTA car testing services. Dubai, Sharjah, and Ras Al Khaimah's respective police departments are responsible for providing the services. Qualified inspectors conduct the check at Tasjeel vehicle testing. All cars older than three years must pass a minimum 45-minute test before they can be registered or renewed. Learn how to register a new or used automobile in Dubai by reading the instructions.
For centers in Dubai and Sharjah, there are different testing and renewal fees for Tasjeel vehicles. The cost to test a Tasjeel vehicle may vary in Dubai and in Sharjah. The fee for Tasjeel vehicle registration also varies with time. Additionally, be certain you have all required paperwork on hand, including:
Dubai ID card
A duplicate of their residency permit
The previous vehicle identification number, import permit, ownership permit, or customs documentation
A Detailed Vehicle Test!
The thorough car inspection at Tasjeel is specifically created to offer a vehicle inspection that includes a road test. If you're considering selling a used car in Sharjah, thorough vehicle testing is advantageous. The test will confirm that the car is safe to drive and assist in making a knowledgeable choice.
Before a car is sold or purchased, inspectors assess it and find any problems that may exist in about 15 minutes during the Tasjeel thorough test. Although the thorough test service is only offered at a few centers, the test is the same across Dubai and Sharjah. As a result, if you intend to purchase a used automobile in Dubai or Sharjah, be sure to have Tasjeel perform a thorough vehicle inspection.
Fees: 350 AED
This service is available in Dubai at Al Barsha, Al Qusais, Al Twar, Al Aweer, and Al Warsan.
The following locations offer the service in Sharjah: Auto Village
Certificate of Car Valuation!
You can use CrazyCarCorner.com's FREE car valuation service to learn the exact and current market value of a vehicle. You can submit an application for the certificate of car valuation after finishing the comprehensive. It is crucial to remember that some Tasjeel centers offer the service of an automobile valuation certificate.
Chassis Measurement and Inspection!
Both light and heavy trucks are eligible for the chassis inspection and measuring service. The service shows whether a vehicle has a new chassis installed or has undergone accident-related repairs. Before you put the restored car on the road, also make sure that it complies with all required safety requirements.
Vip Tasjeel Service!
Owners of vehicles with hectic schedules might choose Tasjeel VIP services. Quick registration, VIP test lanes, and test results are all features of the service. There are a few Tasjeel sites in Dubai and Sharjah that offer VIP services.
Services for Tasjeel Number Plates!
According to RTA regulations, newly styled number plates are required for all Dubai-registered vehicles. ENOC Tasjeel may fix your plates. The costs for repairing the number plate are also included in the first registration fees; however, there are additional costs for replacing the number plate.
International Driving License (IDL) Service by TASJEEL!
International Driving License (IDL) Service by TASJEEL! An international driving license can be easily obtained at Tasjeel's main branch by those who frequently drive outside of the United Arab Emirates. You can use the service to obtain a whole year's worth of IDL in one visit. The higher authorities in most nations can read the IDL, a document that has been translated into ten different languages.
The following documentation is required in order to apply for an international driving license:
Valid Emirates ID and a driver's license
Two photos in passport size
You can submit these documents in the following places since no appointment is necessary to use this service.
This service is available in Dubai at Al Barsha and Al Quisais.
The following locations offer the service in Sharjah: Auto Village
In addition to the services stated above, Tasjeel offers the following services.
Services for number plates,
On-board diagnostics (OBD),
Pre-auction tests, export tests, and drive-throughs
Vehicles for Food Transportation
Must Pass the Dubai Municipality Test
Wheel alignment
Check for heavy vehicles,
Trailer test,
Chassis embossing,
Civil defense test for tankers
Drive-through Express
Car Battery Health
Check Car Paint
Test Mobile Vehicle Inspection Service
Locations of TASJEEL!
The list of Tasjeel car testing facilities that are active in Dubai, Sharjah, and the Northern Emirates is shown below. These automobile testing facilities are available to customers in Dubai, Sharjah, and the Northern Emirates. Looking for Tasjeel near me? Check out the addresses and phone numbers listed below:
Times for Tasjeel Vehicle Testing!
Our thorough explanation of Tasjeel comes to a conclusion here. There is a Tasjeel center at the Ras Al Khor Car Market where you can conveniently inspect used cars in Dubai. In addition to Tasjeel, the Roads and Transport Authority has a number of car testing facilities throughout Dubai. In addition, anyone in the nation can sell a second-hand car in the UAE, have it inspected, and then drive it away.
If you found this article useful, keep checking the leading automotive blog in the UAE for new content.
Tags
sell a car
RTA/TASJEEL/ADNOC failed cars
sell your RTA failed cars
sell your ADNOC failed cars
car buyers
FREE car valuation