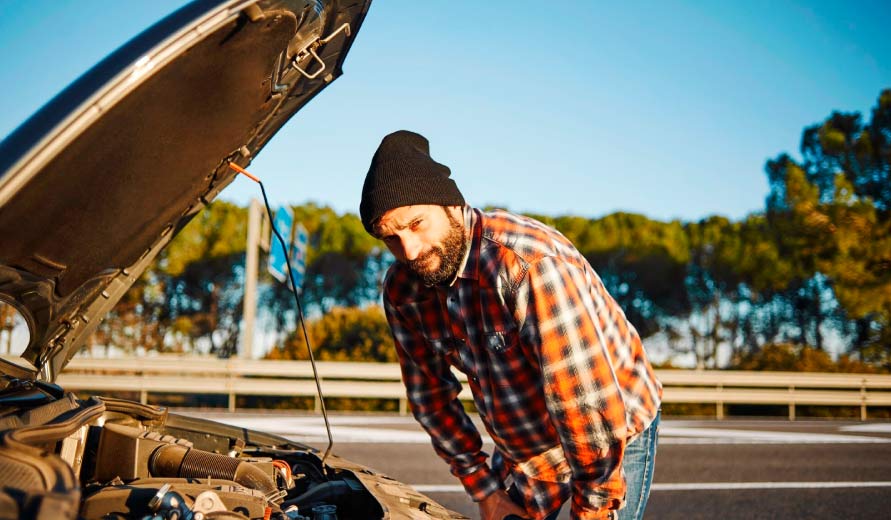 If you drive an old automobile, you could be debating whether to keep it and junk a car or restore it. There is no denying that restoring vintage cars or even salvaging autos typically entails significant financial outlay.
It's critical to consider all factors because of this. Your best choice for getting the most money for your junk automobile should you decide to sell your junk car will be revealed in this article once you have determined the answer to that question.
When to Have You Junk a Car?
There are a few things to take into account if you're debating whether to fix or scrap your car. Here are several justifications for repairing my old automobile so I can keep it a bit longer until I decide to junk it.
When There is Normal Wear and Tear!
It is normal to need to replace rubber and "regular" equipment like tires, hoses, belts, and others. This is a necessary component of owning a car, and all vehicles require this type of maintenance to function well and safely.
When It Satisfies Your Requirements!
It can be worthwhile to keep your present vehicle if you only need it to travel around town—to pick up the kids from school, go shopping, and get around in the weather.
You have enough cash set aside to cover unforeseen repairs. It's no secret that maintaining cars is expensive. Owning a car entails unforeseen charges in addition to routine, anticipated expenses like paying for gas, insurance, routine maintenance, and annual DMV fees.
You've considered purchasing a new vehicle, and the cost of insurance and safety are roughly equal.
The cost of insurance and safety rating, which are frequently associated, may vary when you purchase a new vehicle, however, this is not always the case. However, this isn't always the case. If you trade in your car for a newer model, it's worth looking into to see if you'll get lower rates (and peace of mind from a better safety rating), but if not, it might be worth retaining a little while longer.
If you're thinking to yourself, "Should I salvage my car?" in contrast to "Should I scrap my car?" Most likely, you've considered exchanging your old vehicle for a new one, and you may even know the solution. See why it might be preferable to sell your scrap car.
When to Scrap Your Car Instead!
Depending on your car's age, condition, mileage, or ongoing repair costs, it might be a better (and safer) option to junk it and use the proceeds to purchase a new one. Knowing when to scrap a car is the proper decision that could end up saving you money in the long run. It's a difficult decision (or it might not be!).
Here are some reasons why you might wonder, "When to fix or junk a car," and the response.
The Car Is Worth Less Than The Ongoing Expense Of Repairs!
When you wonder, "When do you need to junk a car? It's probably because you have to fix it rather frequently. We don't need to inform you that frequent auto repairs cost you money if you find yourself having your car in for maintenance every few months. It is preferable to scrap your automobile for the money and use it to buy a new car if the cost of the repairs exceeds the value of the vehicle.
A New Vehicle Offers Cheaper Monthly Insurance Costs!
A new car will almost always have a higher safety rating, resulting in lower monthly insurance costs for you. Consider whether trading in your old vehicle for a new one is worthwhile financially (say, over the course of a year or however long your lease is).
A New Vehicle Has A Higher Safety Score!
A new car will nearly always have a higher safety rating, as we mentioned before. Additionally, paying less each month for insurance will make you feel more secure.
It could be wiser to sell your car to a scrapyard if getting into it makes you anxious about whether you'll get at your destination safely or, worse, if you find yourself wondering when it's time to tow a junk car. (Remember! You'll have to spend additional money if you have to tow it from the side of the road to the mechanic to get it mended.
Your Check Engine Light Stays On All the Time!
Is it better to fix a problematic engine or toss it? Is a question you could be asking yourself when you see this check engine light. In general, repairing a car's engine usually comes with a large price tag. It's only a matter of time before the engine in your automobile fails if it has a lot of miles on it. (The transmission can be compared to this. Additionally, the cost of repairs is quite significant.)
Your Automobile Is Heavily Rusted!
If you don't care how your car looks, rust on the body panels isn't a major concern, but if you can see rust on the outside of your automobile, rust is probably present inside as well. Rust on crucial automotive components, such as the frame, engine mounts, transmission mounts, suspension, etc., raises the possibility that the vehicle's structural integrity will be compromised.
All it might take is one big pothole to break something beyond repair if any of these major components have serious rust. When looking at your car's undercarriage, if you notice a lot of rust, ask yourself, "Is now the right time to scrap a car?"
You Misplaced The Car's Title!
You are still permitted to drive your automobile even if the title has been lost, but all required paperwork, including the title, must be available in order to conduct a legally binding sale. You'll have to spend money, time, and effort at the DMV to get a replacement title. And as we all know, nobody enjoys visiting the DMV.
You've Attempted To Sell It, But No One Seems Interested!
It's likely that no one else will desire your car if you decide you no longer want it. If you've been attempting to sell it for a while and someone keeps coming to look at it but rejecting it, you might be stuck.
It Was Involved In A Serious Accident!
The question "Is it better to junk a totaled car or fix it?" may come to mind if you have recently been in a serious accident. Selling your accidental car is the solution. In addition to the safety concern, if a totaled automobile is ever put back on the road (if that is even feasible), it will have a salvage title, which lowers the value of your vehicle.
If You Need to Junk Your Car, CrazyCarCorner Is the Place to Go
If you've pondered one of the following queries:
When Should I Fix Or Scrap My Car?
What factors determine when to discard a car?
Chances are you already know the response. Your greatest option for collecting cash for your junk automobile is CrazyCarCorner.com because there aren't many places to sell a damaged car. Describe a rubbish automobile. A totaled, salvaged, broken, or otherwise undrivable vehicle is referred to as a junk automobile. But that doesn't imply it's useless. The top junk car buyer in your state is CrazyCarCorner. You'll be astonished at how much your junk automobile is worth with our top quick offer and our highest price guarantee.
FAQs:
When is it best to have your car repaired?
Repairing your car should be your first course of action if it breaks down. Even while it isn't always the best or most economical choice, retaining an old automobile and mending it occasionally proves to be a successful tactic. We are discussing the following issues: routine wear (tire, hose, and belt replacement), complete compliance with your wishes (the car performed flawlessly before to the breakdown), and having enough money for repair (you can afford unanticipated expensive repairs).
When is it advisable to scrap a car?
In some circumstances, driving an automobile to a junkyard is not only a safer option but also more profitable. Following are some scenarios where it might be preferable to sell an automobile for scrap metal and use the proceeds to buy a new vehicle: Your old car has engine issues, has a lot of rust on important parts, has lost ownership of its owner, could not be sold to another driver, and costs more to repair than the car itself. Additionally, a new car has cheaper insurance and is significantly safer.
How does CrazyCarCorner.com helps You?
If you choose to scrap your car, our business will assist you in doing so as profitably and dependably as we can. If there are no other ways to sell your damaged car, we will help you earn cash for it. We buy cars in any condition (broken, burned, damaged, junk, non-running, ancient, wrecked, and so forth), construct a custom offer, and promise the best price available. Our professionals will inspect your car, offer same-day service, and set up free car valutation. Use our online junk car cost estimator or just get in touch with us however is most convenient for you.
Tags
Sell a car
junk car
Sell Your Junk Car
Junk a Car
junk car buyers
who buys junk cars near me
Car Valuation