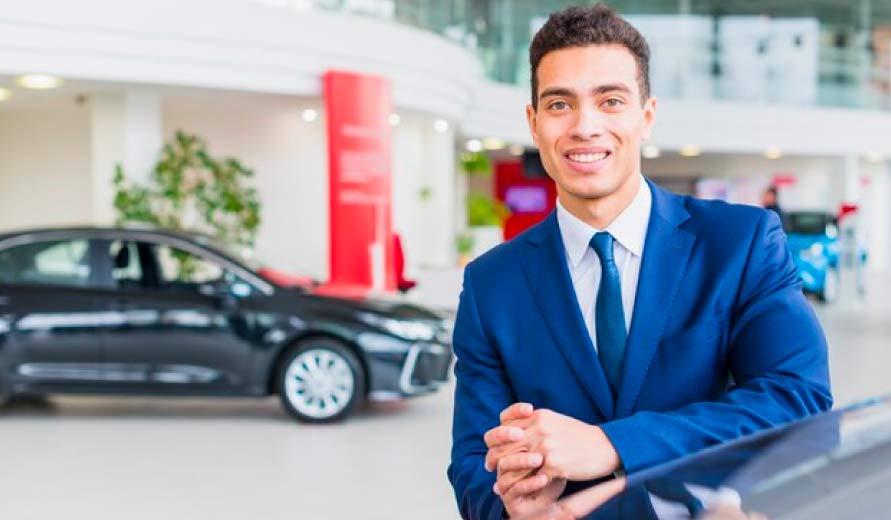 Before you could sell your car to a dealer in Sharjah in just 30 minutes with crazyCarCorner.com. Selling your car to a dealer was a common option and historically the simplest way to do it.
Our article will outline the factors to take into account when selling your car to a dealer, how to negotiate the best price, and how it stacks up against the other available options.
Why Should You Sell Your Car to a Dealer in Sharjah?
Dealerships are thought of as a practical option to sell your car. Even though you might get less money than if you sold the car individually, the process takes less time and is less troublesome. You don't have to meet potential buyers, return calls, or have the automobile ready for every viewing.
You may have more negotiating leverage to demand a higher price if your car is desirable to a dealership. For instance, the dealership could want it on their forecourt if you are selling a Ford Fiesta and they are aware of its high demand.
How To Negotiate The Best Deal For Your Vehicle?
You should be aware of the value of your car before deciding to sell it to a dealership. Enter your license plate at the top of the page to get a free online car valuation in less than 30 minutes. Before going, you should decide whether the dealership you wish to sell to will be interested in your car.
If you own a Volkswagen, for instance, you might get more money if you sell your car to a dealer who specializes in Volkswagens rather than one who focuses on another brand. It should be simpler for them to sell the car for a profit because their consumers frequently come to them for that particular make. The likelihood of the dealership giving you a decent price decreases if it is a car that they will have trouble selling.
Based on seasonality and demand, you should also think about the optimal time to sell your car. For instance, convertibles will sell for more money during the summer because they are more in demand, whereas SUVs will sell for more money during the winter because they are more in demand. If you are not in a hurry to sell your car, you might want to wait until the most advantageous season.
Can I Haggle With The Dealers?
A dealership will know the price they can pay you when you sell them your automobile based on things like their profit margins, sales goals, and customer interest in that specific model. If they express interest, you might be able to bargain for a lower price for your car. You might have more money for your subsequent buy if you learn how to haggle for the greatest deal on your car.
Should I Trade In My Vehicle?
If you're in the market for a new car and want to sell your first car at the same time, part-exchanging your car could seem like the best course of action. When you trade in your car, you have two options for covering the value gap between the new car and your old one: financing or paying cash.
Although part-exchanging may seem like a decent option, it can be a difficult process because you are combining two transactions into one. To make sure you receive a fair price for both your existing vehicle and the vehicle you wish to buy, we advise keeping the two deals separate if you plan to part exchange.
To ensure you can negotiate the best price, it might be in your best interest to obtain an estimate for your automobile before expressing interest in a part exchange.
You could also sell your car to CrazyCarCorner.com, which would make you a cash buyer able to bargain for the best deal on your next vehicle. In less than 30 minutes, you may easily obtain a free online automobile value, and your vehicle can be sold in under an hour. Less than 30 minutes can pass before the money is in your bank account if you use our best payment option.
How To Get Your Automobile Ready For A Resale!
Make sure the vehicle is ready before you sell it if you want to earn a fair price for it. The first step should be to give the automobile a complete cleaning both inside and out. A dirty car could incur cleaning costs and could show that it hasn't been well taken care of, both of which could lower the amount a dealer gives.
You should also think about how the damage to your car may affect its worth. Before selling your car, you should think about having any scratches or dents properly fixed. Even though the repairs will require an initial investment, the best pricing should be obtained.
Before you sell a damaged car, you should think about fixing any mechanical issues in addition to aesthetic damage. Mechanical issues can be costly to fix and challenging to diagnose, so the dealer is more likely to give you a higher appraisal if you show a car free of issues.
What Paperwork Is Required In Order To Sell To A Dealer?
To sell your car to a dealership, you will need to provide a variety of documents. One of the most crucial documents proving your ownership of the vehicle. You won't be able to sell and update the owner's information without ownership evidence.
A dealer values the service history equally because it demonstrates how effectively the automobile has been cared for and raises its resale value. You must give all service history records, even if you don't have all of the service records. If the service records are lost, you might be able to get a copy from the mechanic who did the work.
A dealership will also require certifications to confirm that the vehicle has undergone routine MOTs. You should also bring any maintenance receipts that demonstrate how well-maintained the vehicle has been.
A legitimate form of personal identity, such as a passport, driver's license, or utility bill, may also be required by dealerships. Prior to your visit to sell a used car, you should confirm this because it will vary based on the dealership.
Selling The Vehicle While It's Financed To A Dealer!
Most dealerships will still buy your car even if it has an unpaid loan. If you have an auto loan and have paid down half of the total amount owed, you might be eligible for an early termination. You can ask the finance company for a voluntary termination amount if you haven't paid off 50% of the loan yet, sell the automobile, and then pay the remaining balance.
You might ask for an early settlement if you owe less on your car than it is worth. Once you know this amount, you can either buy the car and sell it to a dealer, use the equity toward a new automobile, or save the cash to use for something else.
Sell Your Car in Just 30 Minutes with CrazyCarCorner.com!
You may sell your vehicle to CrazyCarCorner in less than an hour if you want to skip the trouble of selling privately. Simply enter your license plate to instantly receive a free online appraisal. If you're satisfied with the value of your car, you can schedule an appointment at our location, which, on average.
Tags
Sell Your Car
sell your car to a dealer
sell your car in Sharjah
car dealers
best car dealers in Sharjah