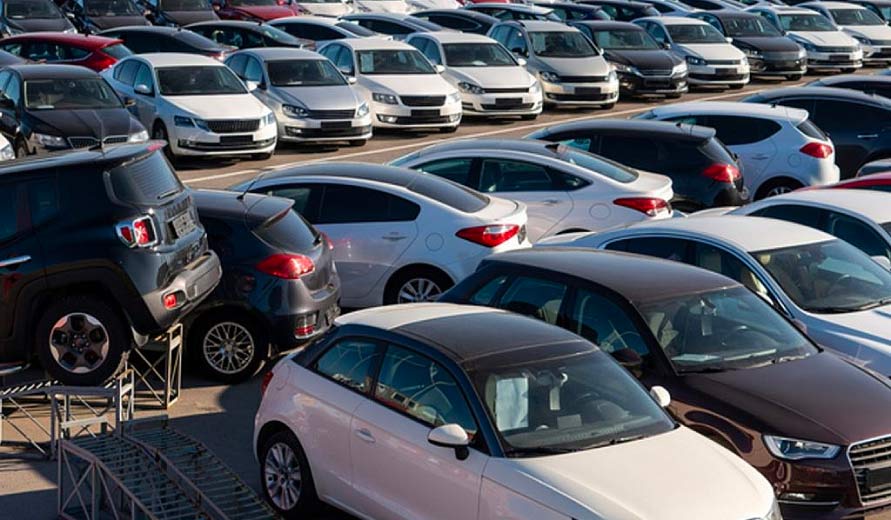 There are a variety of choices to think about when you need to sell your used car in Dubai, some of which may be extremely inventive. If you're not sure if you want to keep your car and do something special with it, though, you can always sell it as is rather than attempting to fix it up or reuse it.
When you can sell your used car quickly and cheaply, it is not a smart idea to invest money in an old car that needs so much repair. Crazy Car Corner will buy junk cars, and getting a quote from us and junking a car for cash is quick and simple. Now, if you have a lot of free time and creative imagination, you might have some interesting possibilities.
Click the button below to get started now if you want to sell your automobile quickly for a fair offer.
Ways to Sell Your Used Car in Dubai for Cash!
Turning your car into furniture or other home accessories is one method to recycle it. The backs of seats are used to create benches, and doors are used as wall decorations. You may create a variety of furniture pieces and home accents out of auto parts.
You can transform your junk car into a variety of home furnishings and decorations by applying your creativity. Yet doing that takes a lot of effort, resources, and imagination. If you don't want to spend that much time, you may sell your junk car to junk car buyers and quit stressing over what you're going to do with it.
Another choice is to convert your vehicle into a barbecue grill. Its real grill or other components can be used to create a barbecue that complements the style of your home and offers you something special and intriguing.
Also, you can build outdoor sculptures and furniture as well as convert your car into a camper. Even better, you can disassemble your trash car and turn the pieces into sculptures. It's frequently more difficult to sell a crash car when you're asking yourself, "How can I sell my car in Dubai?"
If you don't intend to transform it into anything fascinating and simply want to send it to a car junkyard so you won't have to worry about having it on your property any longer, you should try to receive a decent price for it.
Best Ways to Sell a Junk Car!
Although being creative can be enjoyable and soothing, if you want to sell your junk car for cash to use for something else, you should concentrate on the most efficient ways to do so, regardless of whether they involve being creative.
Selling a car as-is is the first option. But to whom will you sell your used car? You're only going to receive cents on the dollar if you try to sell it to a private party. That's not good, especially considering that your car is worth more. Your car can be broken down into parts.
While you might make more money this way, making sure you sell every part you can takes time and work. Your trash car will simply sit there if no one is hunting for those pieces.
It might be purchased by a nearby junkyard, but they want to provide the lowest price. Also, you might be needed to transport it to them as hauling a junk car isn't always simple.
The expense of loading it onto a flatbed in order to transport it to the junkyard may exceed what they will pay you for the vehicle. You could give the car to a charity if you don't really care about the money. There are several locations that will take it.
Also, you might sell your car in 30 minutes in Dubai to attract a bigger audience. Nevertheless, all of those approaches have two drawbacks: they can be quite time-consuming, and you're probably not going to get a fair price.
What Alternatives Do I Have?
You can sell it to a business like Crazy Car Corner rather than deal with the stress and still accept a low offer simply to have the automobile gone. This will enable you to value your car using our simple Get an Offer process.
We won't charge you anything, and we'll give you a cash value offer to think about. In general, we can haul your car away in one or two working days if you accept our offer. By doing this, you may get a reasonable price for your car or a FREE online valuation without having to worry about how to remove it from your property or get rid of it. You may feel more at ease as a result.
Tags
Sell Your Car
sell your used car
sell your used car in Dubai
Used car buyers
Car Valuation